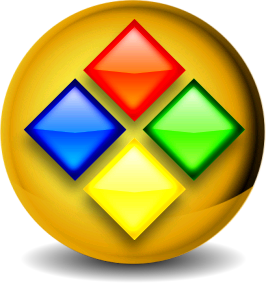 ALLPROGS


Manage your documents and applications with ease !
For Windows 10, 8, 7.
Release notes
From the version 4.46.2018.05, the version numbering is <main version>.<Release#>.<year>.<2-digits month>
Before the version 14.9.3.45, the version numbering was <year-2000>.<month>.<API_version>.<Release#>
Dates are expressed according to the ISO time.
2018-07-01 version 4.46.2018.07
Hash code (SHA-256): D157DB4EBE5FA95243E29FEC710A1C18FB91F265A44234EE792D74A9B100420C
Modified: The web site now is https://chrisbertrand.net/en/allprogs/index.html
Added: a new button lets close the application in one click.
Added: the application can be translated. With export and import buttons.
Added: translation in French.
New version numbering : <main version>.<Release#>.<year>.<2-digits month>
Improved: a new installer:

The installation path is static now: %localappdata%\AllProgs
Updates do not create subdirectories anymore.
That lets you create file shortcuts. And that helps the security tools.

Improved: the errors log displays as a table, and it can be saved as an Excel XML document.
Modified: .NET 4.5 is required now.
Fixed: incompatibilities with Windows 10.
Removed: support to old versions of Windows. You need Windows Vista or later.
2014-09-27 version 14.9.3.45
Installer has been repackaged, due to false positive detection in some anti-virus software.
2014-09-01 version 14.9.3.44
Corrected: Does not block indefinitely recent documents (while extracting their icon).
2014-06-14 version 14.6.3.43
Modified: The web site now is "http://prof-info.net/allprogs_english.htm".
Modified: No more fixed half-screen window size. Now your favorite window size is memorized.
Improved: System directories' and files' name are now translated correctly, in Applications / Installed.
Improved: Installed applications list is now updated on software installation/uninstallation.
Improved: Find more, and more adequate, icons.
Improved: Non-existent recent docs are not displayed anymore.
2012-12-13 version 12.12.2.42
New: buttons to read the Revisions and the License texts.
Improved: Now the installed application list updates on installation/uninstallation.
Improved: you can modify the filter text at any time, even if another control is selected.
Improved: Some graphics.
Fixed: you can add a directory to your favorite documents from the File Explorer.
2012-10-31 version 12.10.2.41
New: An internal errors log, in order to send me debug information.
The log can be saved.
Fixed: Version is displayed again.
2012-10-15 version 12.10.2.40
New: A Favorite section for both documents and applications.
Modified: Documents and Applications are now clearly separated in two distinct columns.
Improved: error display.
Improved: file Hint tells its complete path.
2012-10-06 version 12.10.1.39
Improved: The file filter is more fluent.
Added: Date of the software's executable, in the Option panel.
Added: F1 key will lead to the software's web site.
2012-10-05 version 12.10.1.38
New: A file filter is added.
2012-09-07 version 12.9.1.37
Fixed: automatic start.
Fixed: recent doc list.
2012-07-09 version 12.7.0.32
Improvement: After an update, AllProgs will restart the new version.
2012-07-09 version 12.7.0.31
Fixed: avoid reinstallation after an update.
2012-07-08 version 12.7.0.27
Improvement: In the Recent documents list, the icons are now simplified in order to not lock the doc files during file downloads.
Improvement: The automatic startup option is improved. Now we can update the application in that context also.
New: Added this Revisions text file.
2012-06-26 version 12.6.0.26
Initial public & preliminary version.