UniversalSerializer
The official website is now universalserializer.com
For more technical information, please read my article on CodeProject.
Class/structure instances ↔ file stream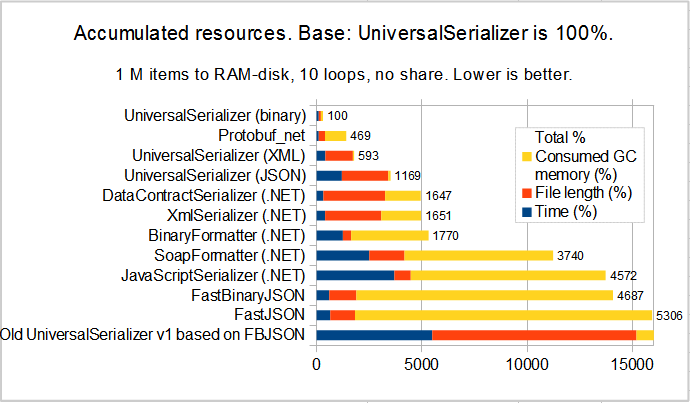 What is UniversalSerializer ?
UniversalSerializer is a data serialization library for .NET/Mono/PCL/Windows Phone.
In other words, it saves and loads complex object values/instances to and from a file stream. The stream format can be binary, JSON, or XML.
The ability to serialize any type is its vocation.
It is free and open-source.
It contains DLLs for:
.NET 3.5, 4.0, 4.5 or later.
Silverlight 4 or later.
Portable Class Library 4.
Windows Phone 7 & 8 (Silverlight).
An additional DLL for specific WPF's types.
An additional DLL for specific Windows Form's types.